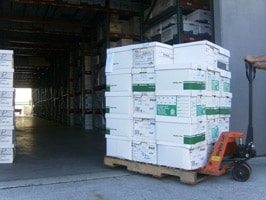 A and P Records Management, located in Marin County, provides file cartons 12" x 12" x 16" for the convenience of storing your archives and assets. Different sized cartons, of your own unique packaging, can also be stored.
If required, A and P can also provide labor services for packing your documents and files into storage boxes. This service would entail properly marking your carton for content identification purposes and indexing for our storage system.
Visit our Marin County offices in Novato, complete the form on this page, or call us to set up an on-site appointment to evaluate your needs.
Request Your Quote
"*" indicates required fields
A&P serves  
The North Bay Area, Marin and Sonoma County including Novato, San Rafael, Petaluma, Corte Madera, Larkspur, and San Anselmo.