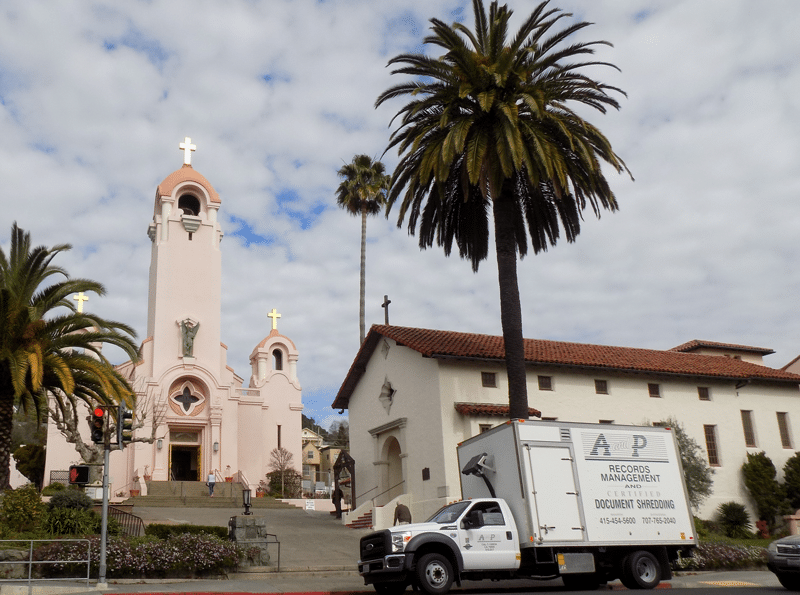 Periodically, businesses require the destruction of documents stored onsite at their facilities.  A number of companies have comprehensive records management programs requiring the destruction of documents that have reached the end of their retention period.  Some businesses may want to turn storage areas into billable office space.  Many companies may simply be relocating to another building.  Whatever the reason, it is necessary to dispose of business records securely.
Our one time shredding services allow our clients to destroy unwanted documents in a timely manner without the additional investment of internal staff and resources.  We can either drop off locked purge bins in advance of your project or simply pickup the boxes of documents you wish to shred on an as needed basis.
Once you've determined the documents you wish to purge simply call us and we will send our trained staff members to pickup and transport your documents to our facility for shredding, maintaining chain of custody throughout.  Once the process is completed you will be provided with a Certificate of Destruction, giving you a complete audit trail for your records.
If you are interested in a onetime shredding service quote or more information, please contact us by phone or complete the form on this page.
Request Your Quote
"*" indicates required fields
A&P serves  
The North Bay Area, Marin and Sonoma County including Novato, San Rafael, Petaluma, Corte Madera, Larkspur, and San Anselmo.